WE ADAPT TO THE NEEDS OF YOUR BUSSINESS AND CREATE A CUSTOMISED PROJECT, LET'S TALK ABOUT IT
At Frame Girona we want to work with you to maximise your online presence and offer you an easy and rewarding digital experience:
FUNCTIONALITY: having the website that you really need and want, completely customised.
SEO: showing the maximum potential of your unique identity and that you are visible to searchers.
EFFICIENCY: reaching a higher number of clients and users and increase the volume of business thanks to the web.
SECURITY: that you don't lose your website and you can work with peace of mind, and if it is infected, we will recover it in a moment.
OPERABILITY: which is updated at all times and adapted to the latest regulations and technologies.
OPTIMITZATION: which loads as fast as possible and adapts to the maximum number of existing devices.
SELF-MANAGEABLE: you can edit, delete and change the content freely, quickly and easily. Whenever you want, wherever you want.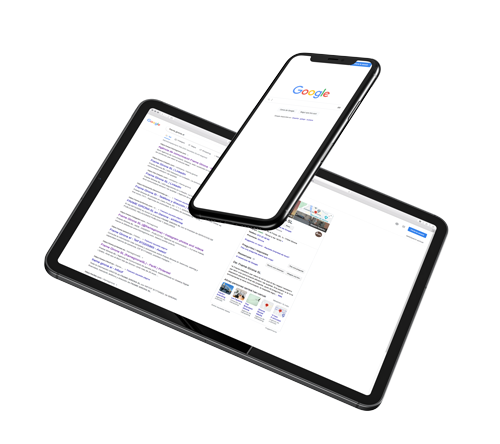 7 out of 10 online experiences start with a search engine, the most common being Google; if you want your customers to find you it is very important that your website appears among the first results in Google's search. In order for the public to find you, it is necessary to use a good SEO strategy.
We work on a solid base of organic positioning (SEO) with quality contents and the use of keywords to gain visibility, at the same time that we give an extra boost with paid actions (SEM) to get fast results in specific moments.
The more they see you, the better the chances of increasing sales and conversions.
We optimise the user experience, all the content of the website adapts to any size of browser , resolution and device, no matter where your users enter from, they will see everything perfectly.
Responsiveness is becoming more and more important, from 2021 Google will use the Mobile First Index, which uses the mobile version of websites for indexing and ranking. If you want to be seen on Google, have a responsive website.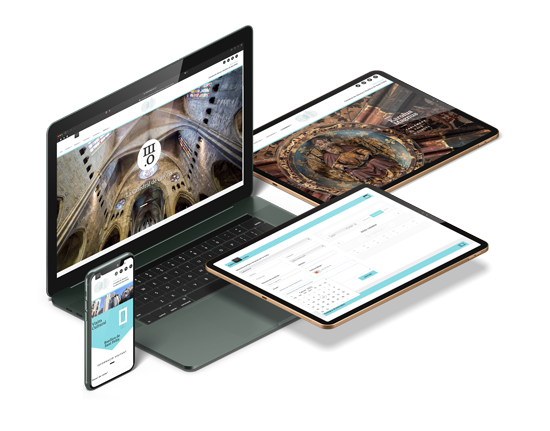 The main objective of web security is to prevent attacks and protect websites from unauthorised access, use, modification, destruction or interruption.
We have at your disposal reliable and stable servers, with security systems updated to the latest technological innovations, which guarantee that both you and your customers can use the web with peace of mind and security.
We have at your disposal SSL certificate services, SPAM filtering, scans to guarantee security, blocking of bots, information and real time traffic viewer of possible pirate attacks, and much more.
We want you to not have to worry about anything, and if you ever have a problem, we have security copies to restore your website so that you don't suffer important losses.
We know that you want your website to work better than ever, with the new technological proposals and the security systems specialised for your website, we make it very easy for you.